Learn the benefits and dangers of different diabetic medicines.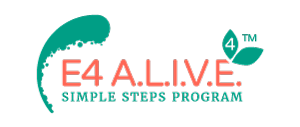 Avoiding Páncreas Burnout and Understanding the Complications of Diabetes
Kidney Health, Diabetes and Food: What You Need to Know
During the video we will be covering:

How to Measure Kidney Health
How the Kidneys and Diabetes are Related
Best and Worst Foods for the Kidney
Can Kidney Disease be Reversed?
Case Studies of Improvement
How E4 Diabetes Solutions can support you
Answers to your questions
John Vargas Eddy
DIRECTOR DIABETES PROGRAMS
E4 Diabetes Solutions
​Author, medical researcher,
complex systems expert and
Director of Diabetes Programs.
Dr. Wesley Howard, M.D.
Dr. Wesley Howard, M.D. has been board certified in Internal Medicine and Emergency Medicine for 40+ years, and has been practicing Lifestyle Medicine internationally for 8 years.